Every milestone, no matter how big or small, deserves a celebration. Sweet celebrations include the events that matter, from significant birthdays to impressive promotions! As burnt out from looking and researching how to make this birthday more exciting or how to celebrate an anniversary, here's an idea that's different from the rest. Book at a guest house! Yes, you heard right. Contrary to the norm, a guest house is a magical location that sets the mood for any sweet celebration.
I'm sure you've done the dinner parties, adventurous hikes, hotel stays, and drive-outs and you're thinking what else is there to do? There are many different ways to celebrate special and intimate occasions. But the list does eventually get exhaustive. If you're like me I'm sure you are a planner and always trying to do a new thing, which is why you're reading this blog. Trying new things can be tedious during this lockdown period but it definitely is no excuse to postpone. To find out different ways you can celebrate a special occasion, click here. As you've read, taking a trip is on that list. And where better to go away, as mentioned earlier, than an intimate guest house. Escaping to a guest may just be the all-in-one package you didn't know you signed up for.
Reasons To Experience Sweet Celebrations At A Guest House:
1. Privacy
There's nothing worse than hosting an intimate gathering and it doesn't feel intimate. With locations that cater to many people and events at a time, it can be difficult to experience the intimacy of an event. Sweet celebrations such as an anniversary or buying your first home are events that most people prefer to celebrate with their spouse or significant other. This makes a guest house the ideal sweet spot for a getaway where it's more than just a celebration but it gives you the privacy and intimate feeling you desire.
2. Location
Location is always important when it comes to a celebratory event. The location makes or breaks the atmosphere regardless of how many people you invite or what the celebration is. You could spend thousands of Rands on a party or event, have the best food, and the most beautiful décor but if your location isn't a prime spot, it has no effect. The beautiful aspect about the location of a guest house is that majority of the time it is very remote, private, and out of the hustle and bustle. Guesthouses are well known for being close to mountainous areas, in the core of culture, and away from the noise. Oftentimes, these guest houses provide most amenities for a celebration that you would often have to hire out at any other location. If you're looking for a change of scenery, homeliness, and the ability to not have to leave early, a guest house is perfect for you.
3. Price
Costs are a no-brainer when it comes to booking at guest houses. Apart from amenities included, the value from staying over is hard to resist. Not only do you save more, but you also spend less. Depending on your celebration and the type of guest house you choose, you always receive the quality you pay for. Hosting events at guest houses especially during lockdown can be a great way to combat the restrictions and wasted buck that you'd have to go out your way for, for only a few hours elsewhere. You not only pay for the location, but you also pay for the exclusivity and that is priceless for sure.
4. Exclusivity
This is definitely the winner if you're still unsure about where to host your next birthday, anniversary, or promotion. The exclusivity you experience at a guest house is unmatched by any other location. From romantic stays to intimate dinners, or even hiring out the conference rooms, nothing feels more worthwhile than the value you receive at a guest house. Depending on the size of the event and guest house, guest houses are able to provide catering services as well as the amenities your event needs. All in-house as well as personalised service. Alleviating you from the admin of running around trying to pull things together, the benefit of being hosted means that you get to choose what you don't need to stress about. You can't say no to that, right! Sweet celebrations are to be experienced wholesomely, exclusively, and definitely memorably.
5. Experience
Why not have it all at once if you plan on having it all? There's nothing better than sweet celebrations that could go on for the entire night. No one wants to go home early anyway, and when you know you can stay over it's even more worth your while. You can't put a price tag on experience and you can't enjoy an experience fully if it's cut short. Guesthouses are committed to the experience of their guests and there's nothing more fulfilling than being hosted in style. Apart from the celebratory events and the invited guests, no one can get lost in a crowd at a guest house. If an experience is what you're striving for this celebration than a guest house is your ideal location.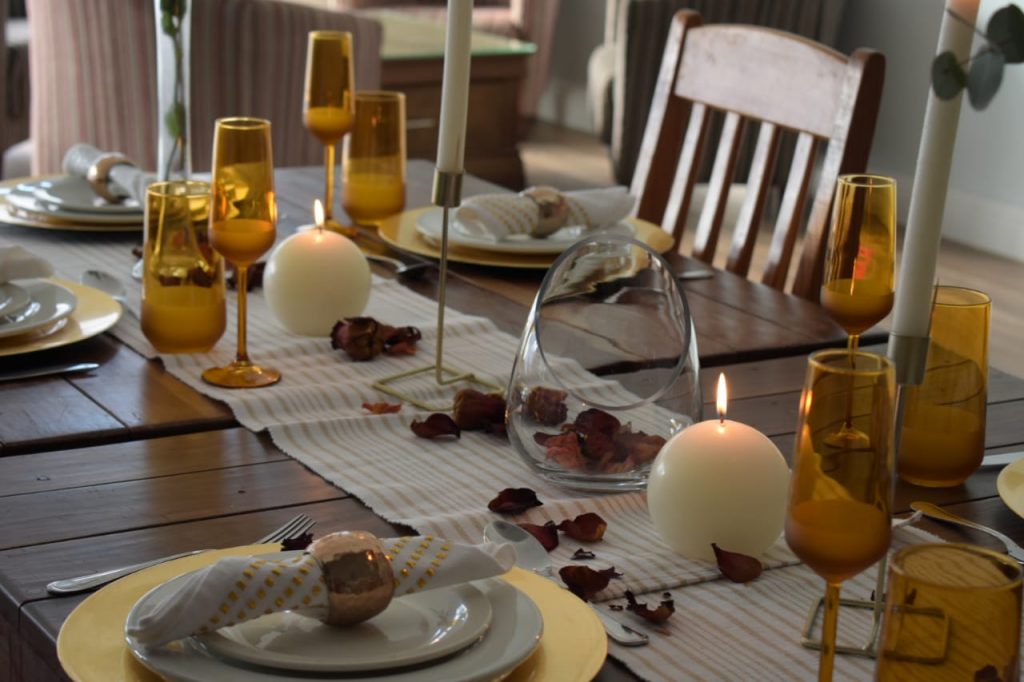 Life is all about moments. You can spend time trying to find the right moment or you can create them. From work celebrations to more personal celebrations, find the right guest house to accommodate all your celebratory needs. Not sure where to start? Contact Bosveld Guest House to make these moments one to remember.